Hello beautiful sunny skies!
We have had WONDERFUL temps here in the Canadian prairies for the past few days. +8-+13 C during the day. Unbelievable for November.
On the training front;
after last Saturday's 80 mile ride, my main squeeze and I had a nice walk the next morning (Sunday) (2 miles)then followed that up with a run a bit later (3.5 miles)
Monday- travel day home
Tuesday- nothing
Wednesday- 1 mile walk at lunch
Thursday- 8 mile run
Friday- 10 mile bike ride
Saturday- 16 mile bike ride
Sunday- 13.5 mile run then 2.2 mile bike later with the family
It was good to rest the legs a bit after the weekend. I did feel more tired than usual but nothing was sore or achy. More sleep was good though and by Thursday I was feeling like I had more giddy-up and go.
I drove an hour on Friday to watch the youngest play in their last volleyball tournament of the regular season. A fun time for sure. They returned on Saturday to continue playing but I stayed home to catch up on home stuff and to visit with our boys.
Both our boys came home for the weekend, 1 from Saskatoon and 1 from Regina. There is no greater joy. And with the milder temperatures, we spent quite a bit of time outside on Saturday and finished the day off with a barbeque. We turned on our propane heater, grabbed some jackets and watched Hockey Night in Canada from the deck. A couple posts in the way but still fun. No bugs- it was blissful!
Hit the trails in our backyard for a very relaxing run in the sun first thing Sunday morning.
Sunday we had my family over for brunch. My mom and step dad may be heading south for the winter to Texas sooner than usual so it was our Christmas before Christmas party.
Went for a short bike ride with the kids to enjoy some more sun. Loaded the youngest boy up with food for the week and sent him on his way back to Regina. He will be coming home again on Thurs with Friday being a holiday here in Canada. The older boy has the week off. We will be putting that boy to work!
Do you like the bike representation we have here- (from right to left) a commuter bike, fat tire bike, cyclocross bike, mountain bike and a cruiser bike. Keeping things interesting!
To add to the Adventure To Do List:
Xterra Canmore by Grizzly Events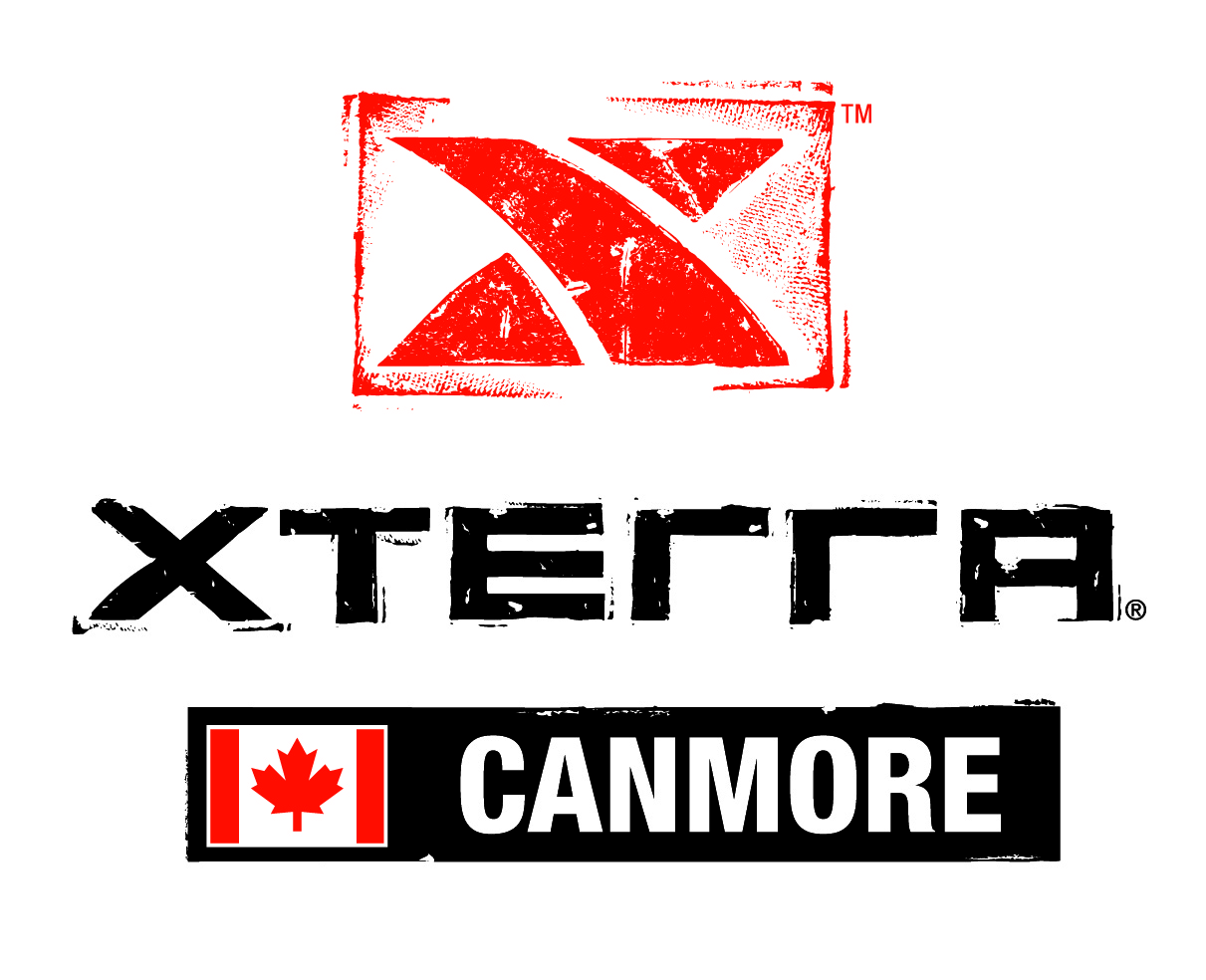 This event offers an off road full distance triathlon, sprint distance triathlon as well as a duathlon and relay options on Aug 6, 2017. Early bird full course pricing is $140. There are 15 World Age Group Spots available for those competing in the full distance.
The swim is in beautiful Quarry Lake, the bike course is a 2 loop course and the run course is also 2 loops, all done in the magnificent Rocky Mountains. More event details can be found
here
.
VOTED BEST OFF-ROAD TRIATHLON BY GET OUT THERE MAGAZINE READERS CHOICE AWARDS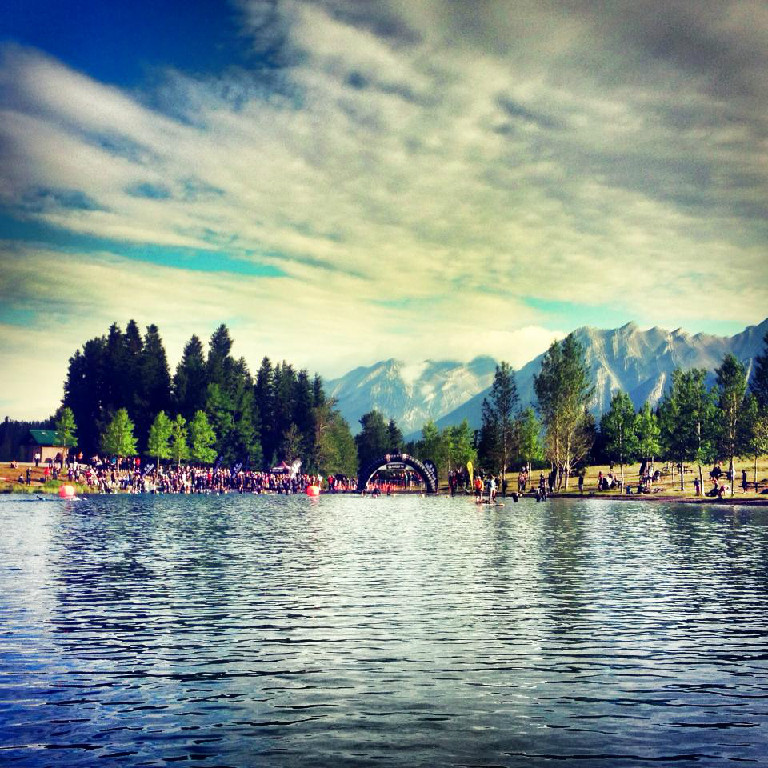 I have been to Canmore many times and each time I go, I love it more than the previous time. This event is a serious consideration right now for us as it is a week after Ironman Canada and we would be coming through there on the return trip home. And how can you resist anything that looks like that? Plenty of accommodations in Canmore and easy to get to by flying into Calgary with about an hour to drive to Canmore.
New York City Marathon
The New York City Marathon is a bucket list race for me as it just seems like a cool opportunity to see the city. The time of year is perfect, the average weather temps are 55-60 F or 12-15 C and how can you beat the group run of close to 50 000?
I LOVE the tips found
here
that are from runner's world staff who have experienced the marathon first hand. This tip is my favourite:
DAVID WILLEY, EDITOR-IN-CHIEF
If you end up on the lower section of the Verrazano Bridge, beware of running on the outside of the pack.
I was out there my first year and felt some rain blowing in. Weird, since it didn't seem to be raining at the start line. A few strides later, I saw a bunch of guys peeing off the side of the bridge and quickly came to two conclusions: First, people are doing the same thing on the span above us, and, second, that isn't rain.


Here's a few stats and facts from the 2016 marathon held this past Sunday in New York City.